"During my college years in San Diego, I was hooked on surfing, so I needed to carry a towel around all the day. It may not sound like a problem at first sight; however, you start to look for an easier option after some time if you are taking a damp, weighty towel to everywhere everyday. Then, I remembered of traditional hammam towels back in Turkey, realized that they were not known in USA, like many other countries. It was the moment that I decided to introduce Turkish pestemals as a multi-functional towel to the rest of the world.
It is an idea that starts everything
After Tayfun graduated in 2004, he gave this idea a try by sending a fair amount of Turkish towels to USA for his friends to sell. Day by day, he achieved to earn a living by exporting pestemal towels. As an individual, Tayfun had become one of the first people to market pestemals and taken the initial steps of establishing Cacala.

Pestemals are coming to be known
By the end of 2009, sales to US increased with Europe and Australia supporting. Turkish towels started to gain traction and earned sound reputation among customers.
In the autumn of 2012, Tayfun, as the head of this turkish towel company, came into contact with serious corporate customers, and focused on reinforcing brand recognition of Cacala.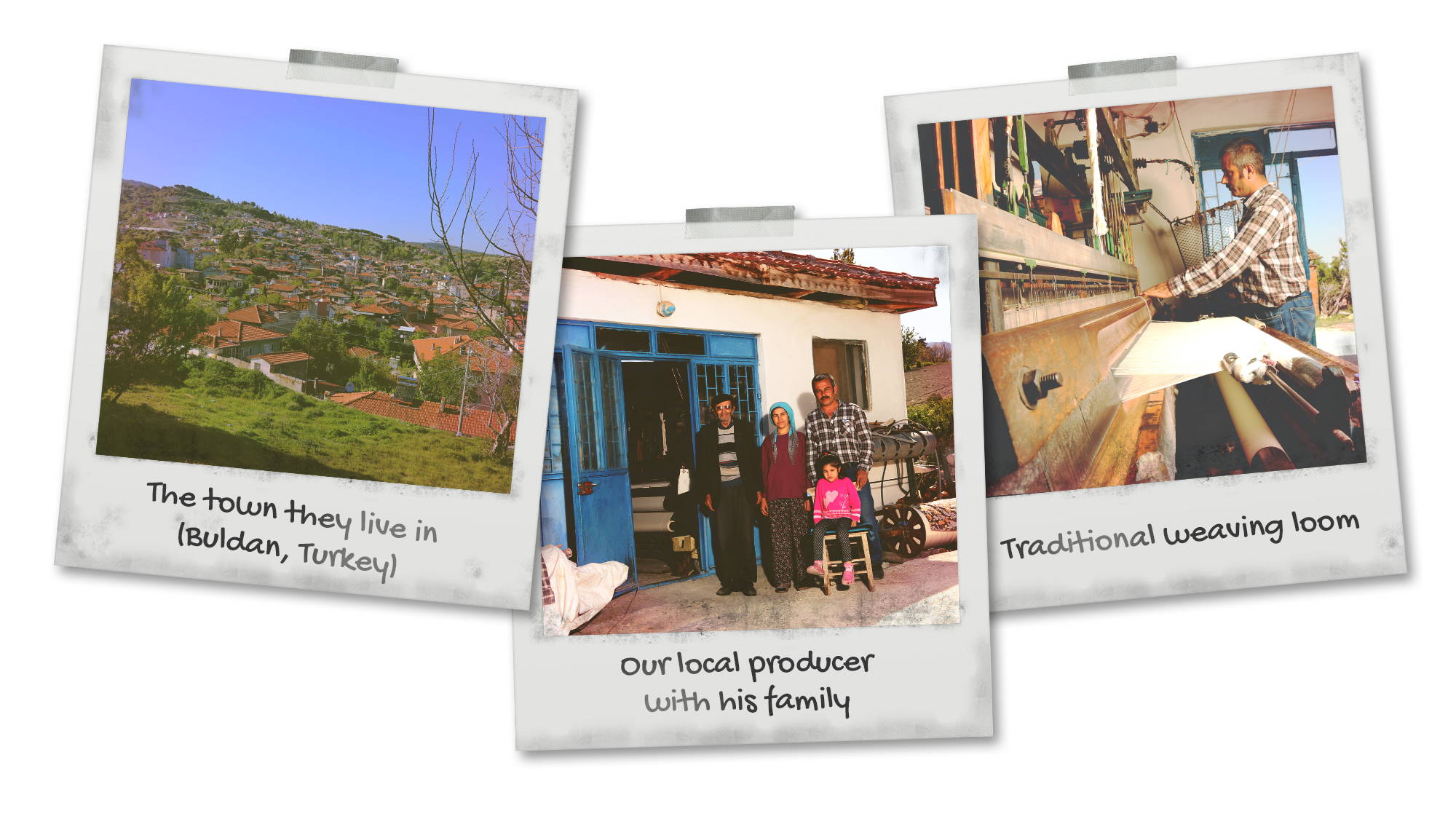 Always striving for responsible production and employment
From the beginning, it was the aim to preserve the authenticity of both manufacturing process and the final product. Hence, local producers which are mostly small families operating a couple of basic weaving machines were prioritized. Even though managing the production of these families living in separate villages is difficult, it is essential for the quality and it provides mutual gain for both sides. In that way, the culture of producing textile products locally is sustained whilst welfare of these communities being increased.
Additionally, we do not perceive it as a marketing instrument, but it is still fine to mention that a proportion of sales (around 5%) is being channelled for students who can use some financial help for their education. For these reasons, our customers contribute to an ethical trade often without being aware of.
Constantly developing innovative products
We are proud to be the pioneers of pestemal market in USA. Still, we are aware of the fact that it is necessary to improve our qualifications and apply deep-scaled enhancements on the products. Since we have acquired many competitors in this long run, our aim is to ensure we are ahead of everyone.
Consequently, we have introduced various revolutionary products making it even more comfortable than pestemal towels which are ahead of conventional terry towels. Some of these products are Cepper Series being a pestemal with a zippered pocket introduced in 2016, Cacala organic soaps, Judy Series 3-in-1 combo of poncho, towel and backpack and Recycled Series produced from recycled materials.

All of our efforts is to serve premium authentic Turkish products to our valuable customers...